Grand Opening !! Hear all about it! FanPageCash.org is now live!
We would like to welcome all potential sellers and buyers to FPC (Fan Page Cash) grand opening! Our small company specializes in providing businesses with tools needed to promote brands, products, or services. These tools are viral social media properties, especially large and active Facebook fanpages. Social media marketing is the best way to receive large amounts of traffic for a relatively low investment, that is why purchasing established social profiles is considered a sound investment.
What is social media marketing and how can it help your business?
Social media marketing is a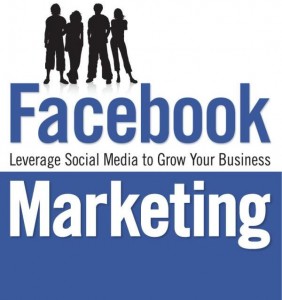 recent component of organizations' integrated marketing communications plans. Integrated marketing communications is a principle organizations follow to connect with their targeted markets. Integrated marketing communications coordinates the elements of the promotional mix—advertising, personal selling, public relations, publicity, direct marketing, and sales promotion—to produce a customer focused message. In the traditional marketing communications model, the content, frequency, timing, and medium of communications by the organization is in collaboration with an external agent, i.e. advertising agencies, marketing research firms, and public relations firms. However, the growth of social media has impacted the way organizations communicate with their customers. In the emergence of Web 2.0, the internet provides a set of tools that allow people to build social and business connections, share information and collaborate on projects online.
Social media marketing programs usually center on efforts to create content that attracts attention, generates online conversations, and encourages readers to share it with their social networks. The message spreads from user to user and presumably resonates because it is coming from a trusted source, as opposed to the brand or company itself.
Social media has become a platform that is easily accessible to anyone with internet access, opening doors for organizations to increase their brand awareness and facilitate conversations with the customer. Additionally, social media serves as a relatively inexpensive platform for organizations to implement marketing campaigns. Organizations can receive direct feedback from their customers and targeted markets.
Social media marketing is the new way to reach potential customers. Viral fanpages are one of the most popular methods in generating potential leads. We encourage you to try out FanPageCash.org and see for yourself that purchasing such pages can do wonders for your company.