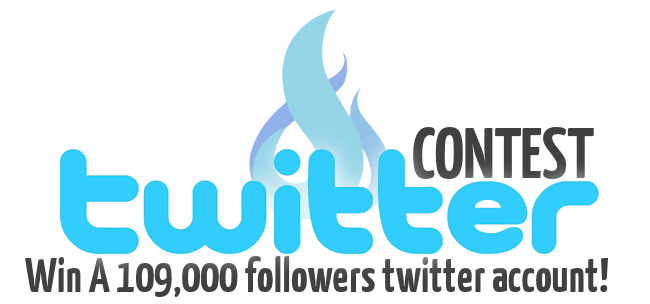 ViralAccounts.com is hosting a very simple yet fun contest. The prize? A pretty active Twitter account that has over 109,000 followers. No surveys, no content lockers, no email submissions, all it takes to win is one simple comment. So how does the contest work?
You simply visit the contest page located here.
Post a funny comment, it must be marketing related.
Try to get as many up-votes as you can. The fun part is that everyone can vote (and down vote), so make sure to ask your friends to help out. No need to be logged in.
There are some rules you must follow:
Members must be logged in before posting a comment.
Visitors/non-members who wish to join have to provide a real email address while commenting, otherwise we will have no way of contacting you when (if) you win.
Only one submission per person.
No automation!
Guests are allowed to vote.
Asking random people, non members and friends to vote on your comment is allowed.
You are allowed to down vote other comments.
You are allowed to encourage random people, non members and friends to down vote other comments.
In case of unforseen errors, bugs or a tie, ViralAccounts.com staff reserves to right to make the final decision.
You are able to change your vote. (every 15 min)
You're able to vote more than once. (every 15 min)
The contest will last for three days, and the top up-voted comment will win the grand prize. We invite all our readers to visit ViralAccounts.com and join the fun! Everyone can try, membership is not required. The contest ends July 10, 2015.