Facebook fanpages are still the most popular way for entities like businesses, organizations, celebrities, and political figures to represent themselves on Facebook. Unlike a personal Facebook profile, fan pages are visible to everybody on the Internet. Fanpages are a very successful facebook feature, and many businesses can't live without them. But what if someone separated that feature into a functioning phone app? Well, one company has set out to do just that! While it's not official yet, there is a company who is getting ready to give Facebook fanpages a run for their money. The new app (not released yet) is simply called "FanPages," and will be available on Android and iOS devices.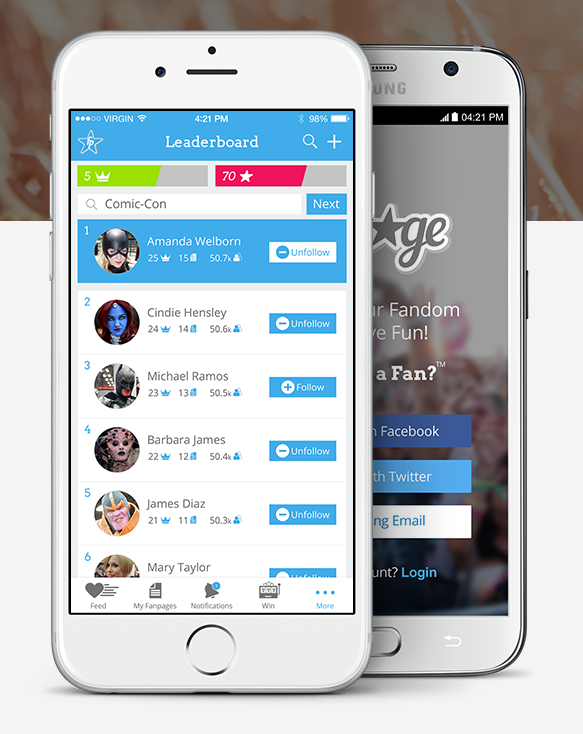 We have discovered this new app simply by navigating to FanPages.com. While not much is known about the app yet, the description on their front page says it all:
Create fanpages for your favorite band, team, comic book, movie, video game, or whatever you're a fan of.  Then share your Fanpages, gain followers and likes, and watch your Fandom status rise.  As you do, you'll earn chances to win once-in-a-lifetime fan experiences.
Sounds familiar, no? Yes, is seems that this new app is directly based on Facebook fanpages. The application is currently in beta mode that is available to a small number of lucky users, as reported by their blog:
So, if you're ready to express your Fandom, have fun, and possibly end up backstage, on the 50, or red carpet, then join Fans from over 70 countries who have already signed up for the Fanpage beta.  Oh, and did we mention that one of our lucky beta users is going to win a trip for 2 to Dallas, along with VIP tickets to see Taylor Swift in concert?  Want it to be you?  Then sign up and share with your friends before it's too late!
We're personally very excited to see this application come to life, and we sincerely hope it will be a successful Facebook contender. With recent reach restrictions, businesses are just itching to leave Facebook, and this app might be the thing that tips the scale.
For more info visit their website:
And their blog:
https://fanpageofficial.wordpress.com/
Update: 21.10.2016!
The Fanpage app is now live and available for download. We will review this new gem and post the results soon!