Back in January 2015, Facebook experimented with a feature called Instant Articles on iOS from a select group of publishers such as New York Post and Buzzfeed. Following on from successful test runs, Facebook is now rolling out the tool to Android users of its application globally.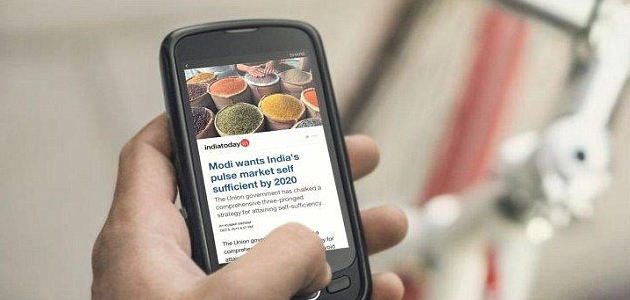 WHAT ARE FACEBOOK'S INSTANT ARTICLES?
Instant Articles appear in a user's news feed with a small lightning bolt icon (top right-hand corner).
Tapping on Instant Articles opens their stories within the Facebook application, rather than diverting users to the publisher's webpage.
The articles are usually interactive, and they appear in a similar style and format to the original, but with an added bonus, they open much faster.
They can also be shared more easily by clicking the 'Share' button in the top right-hand corner of the article.
Facebook reports:
"We're excited to announce that everyone who uses the Facebook for Android app can now read thousands of Instant Articles every day in News Feed from publishers worldwide. Combined with our recent launch of Instant Articles to everyone on Facebook for iPhone, publishers can now deliver fast and immersive reading experiences to hundreds of millions of people daily across the two most popular mobile platforms in the world.  We've been beta testing Instant Articles for Android with a small group of people on Facebook for several weeks, and as we saw on iPhone, the faster, richer reading experience inspires people on Android to share Instant Articles with their friends more often than they do with standard web articles."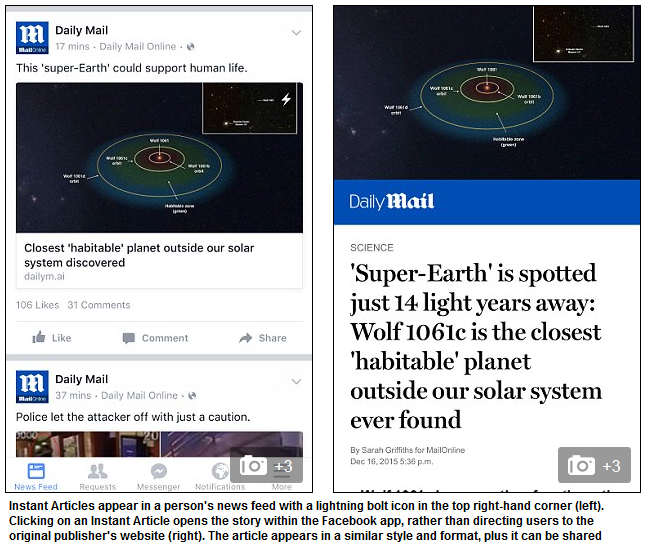 Facebook partnered with more than 300 news publications around the world, and over a 1/3 are already posting via the new feature. Facebook also promised over 90% revenue share with publishers who use their Instant Articles tool, however, we're unable to confirm this yet. While it is obvious publishers will need to get compensated for their work, we're not sure exactly how much of that revenue is shared and how it is all tracked. I would be naive for publishers to track their campaigns via Facebook's in-house tools, which leaves us wondering if the social giant allows tracking each published story via 3rd party trackers.