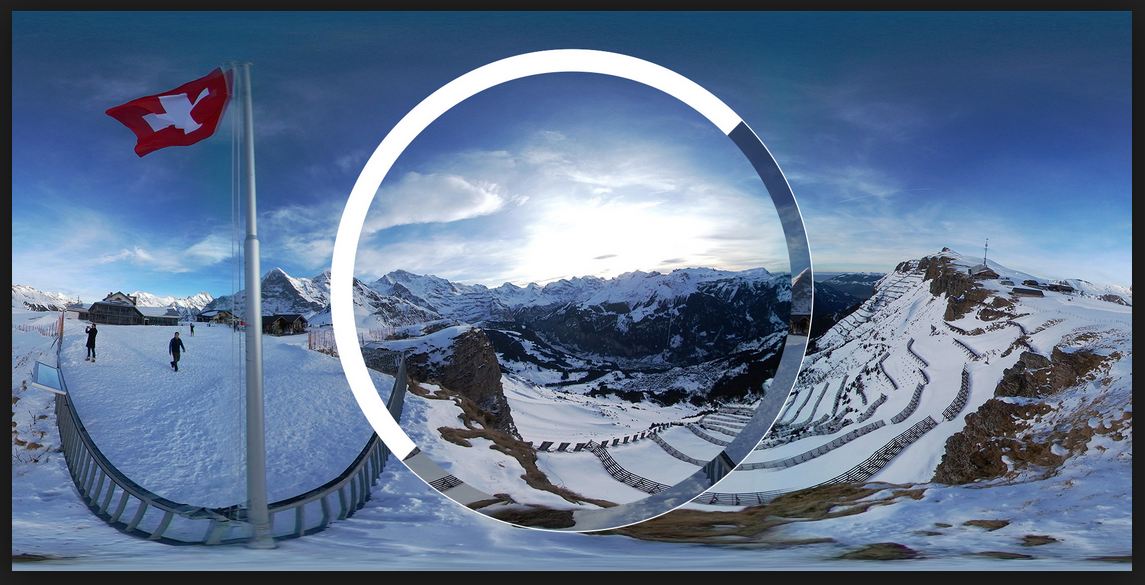 Facebook has just announced that it will let you upload and view 360-degree photos on their mobile and the desktop version in the coming weeks. 360-degree video has been available on Facebook since September of last year, however, for some odd reason, 360-degree photos weren't included. The new 360-photo feature will function just like 360-degree videos, so you'll be able to click and drag to explore an environment on a desktop or move your smartphone around as if its screen were a viewfinder. This new feature is part of a greater mission to turn Facebook as a new way to explore faraway locations. It's also directly related to a Facebook-owned company named Oculus VR, which produces 360-degree virtual reality headsets. The device will be able to view 360-degree photos and videos shared on the social network.
Since shooting 360-degree videos is still quite expensive and requires expensive gear, it makes sense that Facebook turns to photos, which can be shot with a simple smartphone. So, we may see a steady increase in both professional-grade and consumer-shot 360-degree content. The new Facebook update will let you upload panoramas captured with native smartphone cameras or 360-degree photo-spheres made with third-party applications.
Facebook wants to urge people to produce as many photos and videos as possible
Facebook wants their users to produce as many photos and videos as possible, so much so that it developed a 360-degree camera of its own. During its annual F8 developer's conference, Facebook announced a reference design for a new 17-camera array called Facebook Surround 360. The company hopes third-party manufacturers will create their own 360-degree cameras using their blueprints. It is no secret that 360-degree videos have higher engagement rates compared to any other content, which is great for Facebook fanpages that heavily post videos. Since 360-degree photos are on the horizon, perhaps other fanpages could benefit from this new feature, especially when you don't even need a virtual reality headset to enjoy them. Scrolling through a 360-degree video while it's playing is a lot of fun, and we imagine photos will have the same type of effect. We can see it already, 360-degree memes! Humor related fanpages will have a blast implementing this new feature in their campaigns.