Are you looking to change the name of your Facebook page? Do you have over 200 likes and Facebook won't let you? Tired of reading the countless tips and tricks that do not work, or watching tutorial videos that led you to nowhere? There are literally thousands of websites claiming that they have the latest trick, hack, or magical tutorial that will let you circumvent Facebook's 200 likes rule. However, the truth is that 99% of those articles are outdated and their methods no longer work. Don't get us wrong, that does not mean that all these websites are lying, because a long time ago Facebook was pretty easy to manipulate via simple tricks that were mostly discovered by pure luck. These methods involved changing a few settings and using some proxies to fool Facebook into changing the fanpage name. Well, Facebook caught up, and it is nearly impossible to alter the name without Facebook staff intervention. The good news is that Facebook support is a lot more responsive these days, and they're a lot more willing to work with fanpage owners when it comes to name changes, providing they abide by a few set of rules. This article will concentrate on improving your chances of getting your name change accepted, without any malicious tricks or hacks. To begin you will first have to navigate to the page where you place your request for a name change.
Changing your Facebook fanpage name is easy as 1 2 3…
Facebook has their own support page that explains in detail on how to change your fanpage name, but to make it easy just follow the screenshots below.
1) Navigate to your fanpage and click About.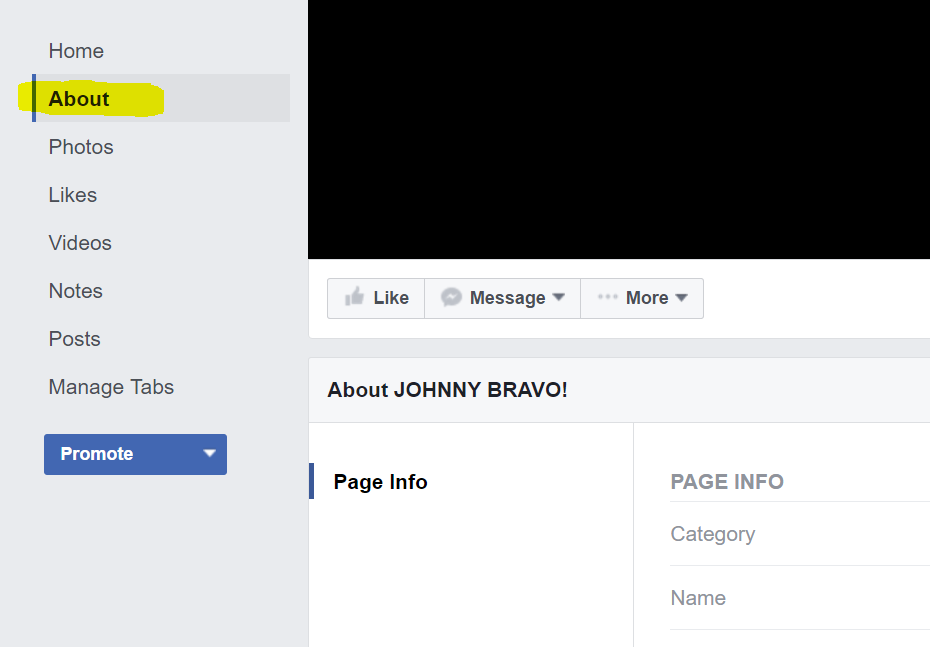 2) Hover over your page Name and click Edit.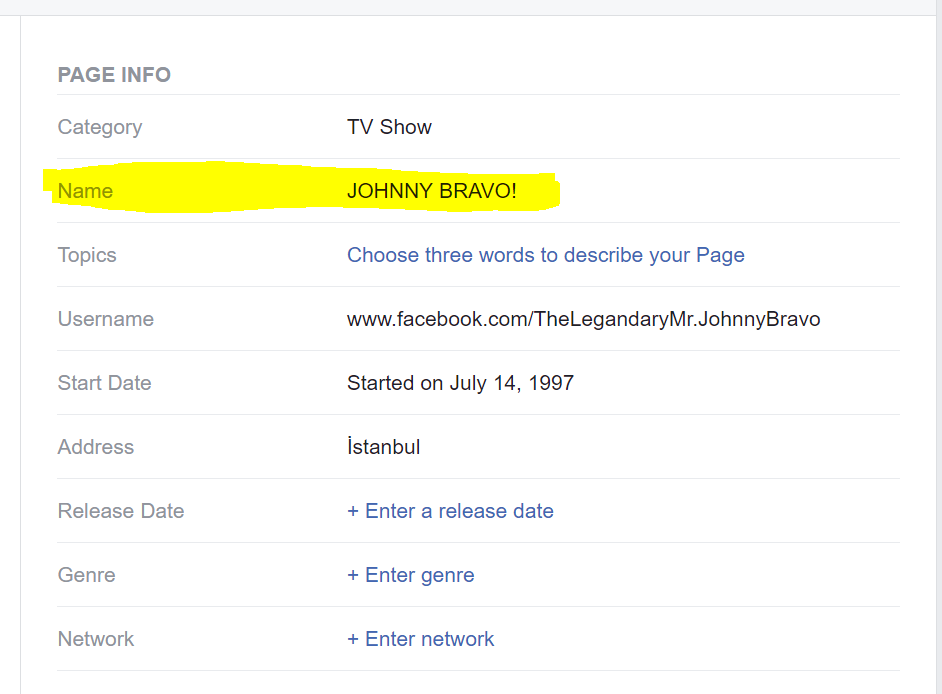 3) Enter your new fanpage name in the field (highlighted in yellow)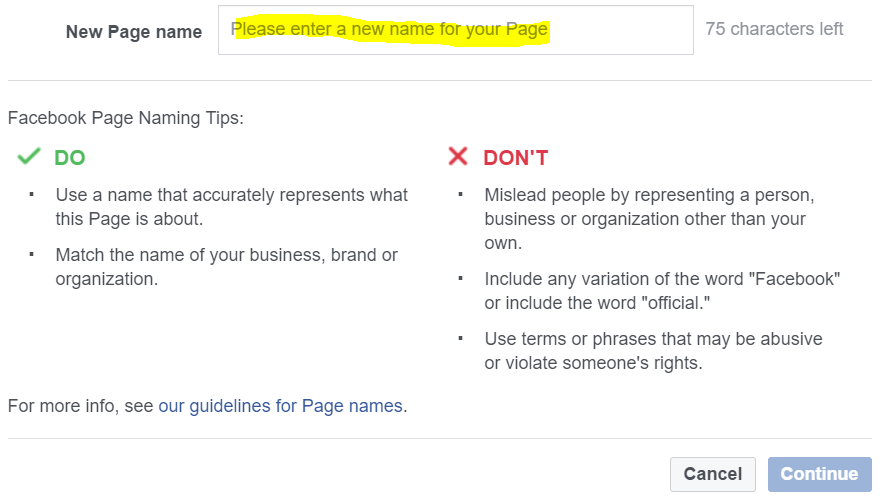 Before you hit that Continue button….
… make sure to read the following Facebook guidelines on what they're expecting from your new fanpage name:
Your Page name should accurately reflect what the Page is about. We review name changes to protect the identity of the businesses, brands and organizations that Facebook Pages represent.

Mislead people by representing a person, business or organization other than your own.
Include any variation of the word "Facebook" or include the word "official."
Use terms or phrases that may be abusive or violate someone's rights.
This is the part where you have to think long and hard about which direction you want to take your fanpage. Remember, the most important factor in changing the name is keeping it within the same topic. For example, you can't change "Ford Lovers" to "Chevy Lovers" and expect that Facebook approves the change. While in rare cases we have seen Facebook allow an entirely different name change, your chances are stacked up against you. In our six years of operation, we have noticed that fanpage admins have a 10% chance of changing the name into something entirely different than the original title.
To increase your chances of a successful name change make sure to…
…stay within the original topic. Like we have mentioned before, Facebook does not allow switching topics on their users, so make sure the title is similar to the old one. This is an important factor to remember, and if you follow it through it will greatly increase your chances of approval. For example, if your fanpage is named "Oh you look nice, LOL JUST KIDDING! You look horrible!" try incorporating at least two words out of that title into your request. Some of your options will include:
LOL Just Kidding
Horrible Looks
Terrible Looks
Looking Nice
Laughing Out Loud
These options may not be ideal for your project, but they're unfortunately the best chances you have. To increase your options, you need to expand your vocabulary by searching for alternate words. This website is perfect for that, it will allow you to search for alternative synonyms.  These are obviously just examples, so you will have to be crafty and think your options through. Remember, Facebook won't let you change the topic, and it is never a good idea to shove a new niche onto the fans, the truth is pages like that nearly always loose interest and the activity drops.
Got denied? Don't worry!
Many fanpage admins believe that Facebook decisions are irreversible. While in most cases that may be true, fanpage name changes are a different story. Speaking from own experience, you can basically submit your requests over and over again, until they get approved. Some of our readers reported that it took them over six submissions before Facebook approved their request. So, if you get denied, don't worry and try again. However, make sure not to over do it, because you may receive a "Name Change Ban." Yes, your fanpage can be hit with such an infraction, and that usually means that you will never be able to change that particular fanpage title. In our opinion, we wouldn't bother Facebook more than once a week, and remember, this is just our theory, and individual results will vary. Facebook support is much better these days, and name changes are usually handled within one to three business days. Overall, we can safely say that any name change, no matter how subtle or large, will have a 50/50 chance of getting approved.
To keep your chances high make sure NOT to:
Use the word "Facebook" anywhere in your title.
Use the word "Official" anywhere in your title.
Use any known brand name without explicit permission from the company (iPhone, Sony, etc…)
Use any explicit or hateful language.
If for some reason Facebook still repeatedly denies your name change you can always write to [email protected] and tell them your story. Some of our readers were successful and won their appeal after they emailed Facebook and presented their case. Just make sure to write legibly, act professional and explain why you believe the name change will be beneficial to your fans.
Questions? Comments? Give us a try in the comment section below.