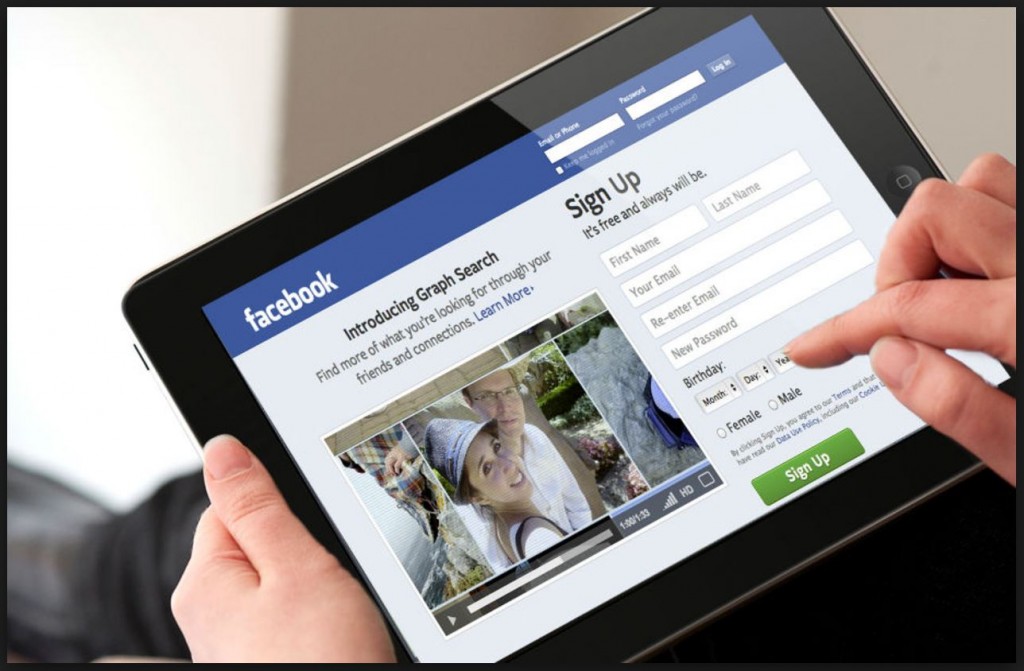 The following entry is a guest blog posts from one of our readers.
Make no mistake about it, there is a huge market for Facebook fan pages. In fact, they are being bought and sold all the time. It is easy to see why. Fan pages, when properly built, they cater to certain audiences and people looking for content they're interested in. People who are interested in certain types of entertainment, news, images, and videos, are drawn to fan pages that specialize in that type of content. There is a certain self-selection process going on. These pages then develop very specific focus as far as the content they publish. The people that like these pages and sign up to receive their updates, follow these pages for very specific reasons. They have laser-targeted interests.
As you can well imagine, these pools of highly targeted interest groups are very attractive to advertisers looking to reach those audiences. For example, if I own an insurance company that sells many types of insurance all over the United States, I probably would want to get my advertising and content messages in front of the eyeballs of people who are interested in the types of insurance I am promoting. It does not take a rocket scientist to figure out that it would probably make good business sense for me to buy these insurance specific Facebook fanpages. This way, you get access to a pool of people who are highly interested in whatever it is I am promoting, in that particular niche.
All sorts of businesses would like to get their hands on Facebook fan pages, to take their online marketing campaigns to the next level. This presents a golden opportunity for people like yourself who want to make money buying and selling Facebook pages. The old rules apply: you buy low and you sell at a higher price, simple as that.
If you want to succeed in buying and selling Facebook fan pages for quick, big profits, you need to do it systematically and methodically. You cannot just jump in with both feet and randomly assume that all fan pages are the same in terms of market value. You cannot just randomly assume that the fan pages that you build would be quickly and easily picked up by buyers at high prices. That is too much to assume. Make no mistake about it. There are lots of people in your situation who tried their hand at buying and selling fan pages but they flat-out failed. They did not have the right system. The following five steps spell out how you can do this profitably. Remember, it is one thing to do something halfway, but it is another matter entirely to do it for fat profits, in order to earn big, you need to do things the right way. These five steps will help ensure that when you start your business of buying and selling fan pages, you increase your likelihood of actually making a lot of money.
Step 1: Decide to focus on high-profit niches
Make no mistake, there are no two ways about it. All Facebook fan pages are not created equal. Most pages cater to low profit or low advertiser interest market. In other words, there is not much demand from advertisers or affiliates for the type of content and the type of audience these fan pages cater to. You have to zero in on high-profit niches. These are niches that affiliate programs and pay a lot of money for. These are subject matter categories that advertisers historically pay a premium for. A quick example shortlist includes payday loans, insurance, plastic surgery, certain types of legal services and credit cards offers. However, it's difficult (if not impossible) to find established fan pages in those niches. The more realistic, high-value topics on Facebook are related to technology (iPhones/gaming/computers), fitness, bodybuilding, and politics.
Step 2: Find Facebook page sellers that specialize in your target niches
Now that you have a clear list of high-value niches that you believe advertisers would pay a premium for, the next step is to look for Facebook page sellers with existing inventory within those niches. How do you find these sellers? Actually, they are all over the place on social media. Look on Twitter and do searches for fan page sellers. You could also check affiliate marketing forums for these sellers. There is quite a number of them. Be clear from the get-go. Ask them, "do you have certain fan pages that focus on these topics?" If they do not, skip it then go on to the next potential seller until you find the niche pages that you are looking for.
Step 3: Compare apples to apples
In many cases, you may have two sellers looking for you to buy from them-offering you what would seem to be very similar pages. Make sure that you are comparing apples to apples. For example, if a seller is selling you a Facebook fan page that just got started and has zero existing fans, that person is selling you a starter page. Another person who is trying to sell your page that has existing fans and content posts is selling you an active page. Now, it does not make much sense for you to compare those two because one has no activity and no fans while the other page is actually operating. The pricing has to be different. Your selection criteria must be different.
Also, when you are looking to compare two pages against each other, pick the one that is most niche specific. The closer it is to your target niche, the better. Also if you are comparing between two active pages with existing content and an existing number of likes, look at their engagement levels. Compare how many people, comment, like and share their posts. Try to come up with an average engagement report for each page. This should quickly let you know which page is more attractive.
How do you calculate engagement levels? Well, you divide the total number of engagements, these are shares, likes, and comments, by the number of likes this page has. This should yield a percentage. Generally speaking and assuming that both pages you are comparing are targeting the same niche, pick the page that has a higher engagement activity percentage score.
Step 4: Build up your purchased FB page's content base and activity
Regardless of whether you bought a starter or an active page, you cannot just flip the accounts you bought. Chances are quite good that if you are just looking to flip accounts by buying low and trying to sell high, you probably will not be able to charge a premium. You will still generate a profit but it will not be a fat profit. You have to put in some additional work. It is like flipping a house. You can buy a house in foreclosure and buy it for really low and then flip it at fair market prices for houses of that condition. However, you make the big money when you actually refurbish or even renovate the house so that it can fetch a much higher price. The same applies to Facebook fan pages. You have to put in some work. The good news is that it is targeted work. You do not have to reinvent the page. You just need to work on two things. Increase the amount of niche-specific content the page has and boost its user engagement activity levels.
How do you do this? First, find best-of-breed content. This means that you go to your competitors' pages and look at what third-party content they are sharing. Third party content is content that they themselves did not create. They are just sharing somebody else's work. Figure out from the number of shares, likes, and comments which of these content shares are quite popular. Get the base link, graphics or videos for these contents and share them on your Facebook page.
Now, since these are third-party content, if you see an attribution link that takes you to the source of the content, include that in your reshare. You need to create a win-win solution. When third parties create high-quality content, let them win by driving traffic to them. At the same time, you win because you build credibility with people looking for that type of traffic on Facebook. Make sure everybody wins.
If you have a lot of time, you can share specific posts to Facebook groups that cater to the same niche as your Facebook page. If you do not have much time you can outsource such work to people on Fiverr. There are lots of virtual assistants that would gladly share your content on Facebook groups and other places for $5 or more.
The next step is to actively engage your audience. When you notice that people are commenting on your posts or asking questions, do not just blow them off. Actively engage them. Get them to the point where they keep responding and other people start chiming in. The more active your posts are, the more likely other fans would jump in. Eventually, they might feel that they have some sort of emotional investment in what you are doing. This is where you want to be. This is what separates a community from just a random piece of content that somehow, somebody left a comment on.
Step 5: Sell Facebook accounts through professional sellers
If you want to make real, big money buying and selling Facebook fan pages, sell through professional sellers. These individuals have an existing clientele of people who are ready, willing and eager to pay top dollar for high-quality Facebook fan pages (like FanPageCash.org, for example). Also, these specialists tend to attract buyers who know what they are doing. In other words, these will not hesitate to pay a lot of money for certain types of Facebook fan pages. They know how the game works. They know all about high paying niches. They know all about commercial appeal. Sell through professional sellers. Even though you are going to have to pay them a fee, it is worth it because the overall price that they can get you is probably going to be much higher than if you were to find buyers on your own. Currently, the top places to sell Facebook fanpages are ViralAccounts, SWAPD, BuySellAccounts, and FanPageCash.org.