We would like to warn everyone, buyers and sellers included, that there are people out there scamming admins out of their pages while claiming to work for us. Just recently we were notified that the individual under this URL: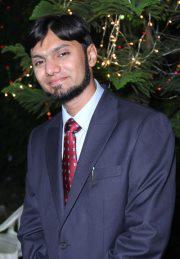 https://www.facebook.com/veronicacook112 is pretending to work for FanPageCash.org. Obviously, this is a fake account, and that person does not work for fanpagecash.org.
There are only three people who help out with this site, and we all use the following inboxes:
DKINC.SALES((AT))GMAIL.COM

DAVE((AT))FANPAGECASH.ORG

PAYPAL((AT))SKYNETINC.PL

SUPPORT((AT))VIRALACCOUNTS.COM
The most recent scammer mentioned above is still unknown, but we do have this photo (on the right), and we know that he does not pay up so be aware. In a matter of a few days, we should have more information on this individual. Please remember that the ONLY way to make sure you're talking directly to us is to use any of the four emails mentioned above. For more info on scammers and websites pretending to be our partners click here.
*Note: Please replace the ((AT)) with the "@" symbol in our emails, we wrote it that way to keep our mailboxes clear of spam :)